Welcome to the Barony of St Florian de la Riviere
We are a branch of the Society for Creative Anachronism (SCA), a worldwide organization of people interested in recreating history up to 1600. The Society for Creative Anachronism (SCA) has groups in Australia, New Zealand, the United States of America, Canada and Europe as well as other countries. The Kingdom of Lochac is made up of Australia and New Zealand. Within Lochac we have groups in every capital and in other major cities. Brisbane is very fortunate to have two major SCA groups within it:
The Barony of Saint Florian de la Riviere which is based in Brisbane City south of the River and Redlands Shire, Logan, Gold Coast down to the NSW border.
The Barony of River Haven which encompasses the rest of Queensland.
The SCA attempts to recreate history in a way that makes it fun and enjoyable for all ages and knowledge levels. There is something for everyone within the society, while some gravitate towards combat (fully armoured, fencing and archery) there are also the chance to learn some ancient skills (costuming, cooking, armouring, calligraphy and much more) and we welcome new members. We cover recreation of many different time periods (pre 1600), so whether you want to be a rough and ready viking or a grand refined Elizabethan there are people that can help you achieve that goal.
St Florian de la Riviere is a very active group, we have general fighting practice every Monday night and an arts and science day every Tuesday Night. We also have several formal events within the group a year. You are not expected or required to attend these weekly meeting or special events. You can pick and choose what you want to go to. The level of involvement within the group varies with every individual member. These are just the general meetings and we have many special events outside of these times including feasts, courts, tournaments and large scale camping events (see our events page for more information).
Current Champions
Heavy Champion
Duke Steffan Glaube
Fencing Champion
Lord James Pond
Archery Champion
Lord Grigori Luchkin
Arts & Science Champion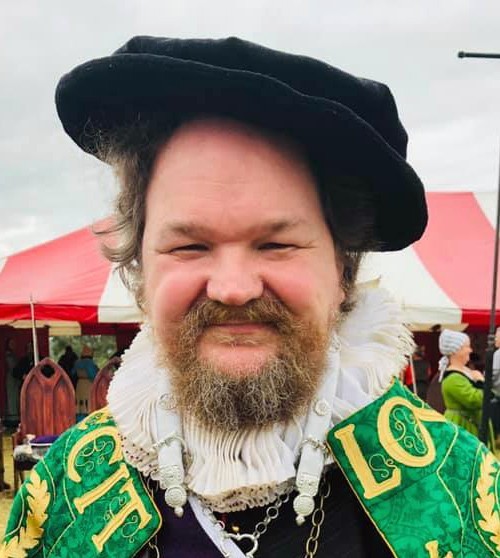 Master Henry Fox
Baroness's Champion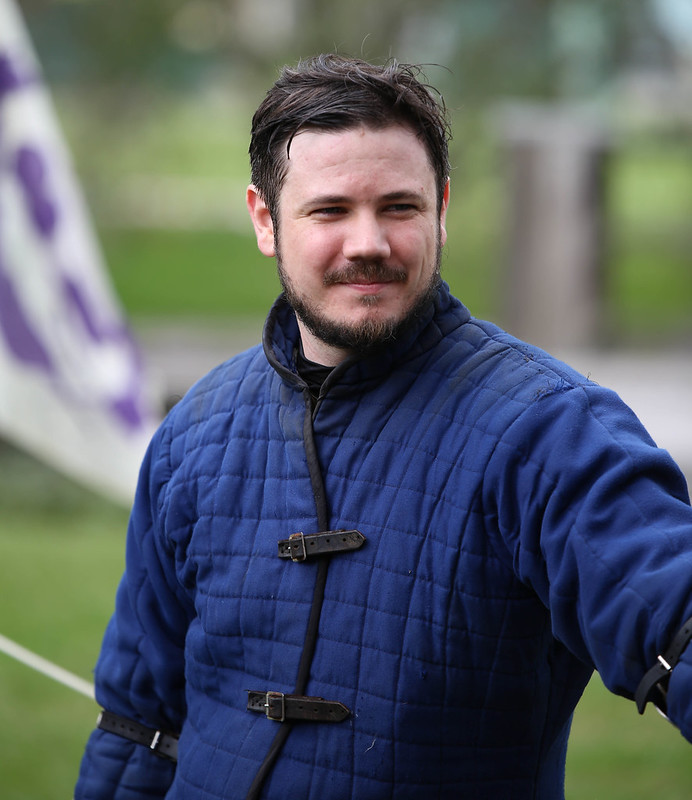 Lord Christopher Longstaff
Click here to see the list of past champions.
Protectors of the Bottony Cross Banner
The Master and Puppets: Master Ianto van Diemen, Sir Ysambart Cortin, and The Honorable Lord Milos Stoner
Click here to see the list of past banner protectors.
Recent Awards
Boucliet awarded to Henry Fox at 2020 Baronial Championship
Boucliet awarded to Henri de Montferrant at 2020 Baronial Championship
Metier awarded to Sebastian Tockler at Knights of the North
Bouget awarded to Safiya bint 'Abd al-Shahid at Knights of the North
Boucliet awarded to Euphemia di Niccolo Ziani at Knights of the North
Click here for details on St Florian baronial awards, or click here to see past award recipients.
Articles
Read informative publications from local group members and minutes from monthly meetings.
Recent Meeting Minutes